How To Adopt a Dog in South Africa (A Guide)
---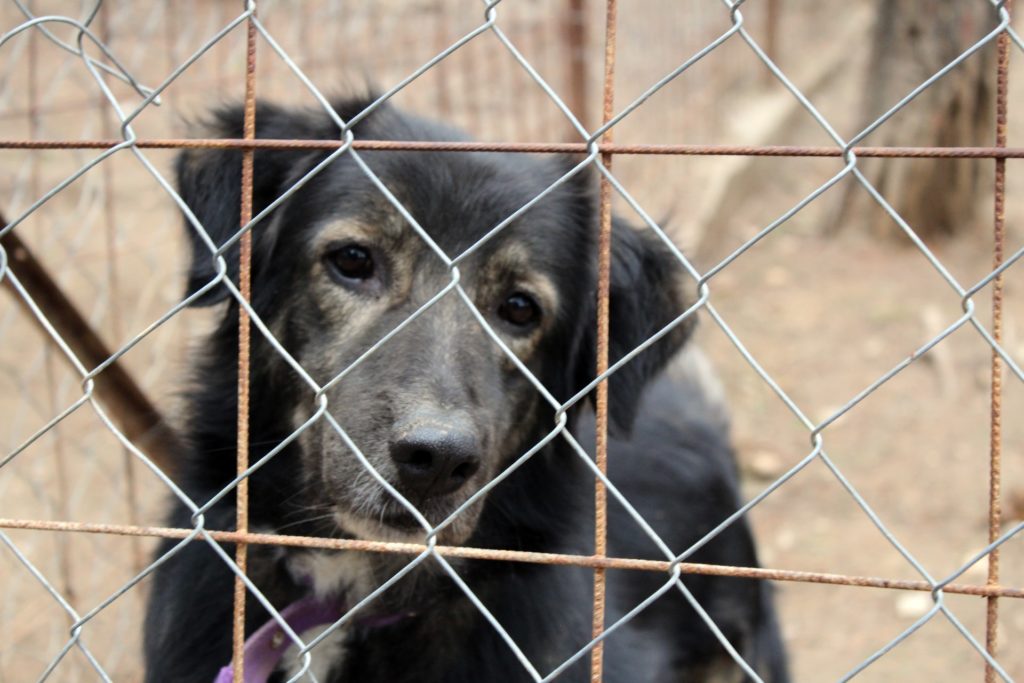 You might be surprised to find just how different adopting a dog is to buying one. To make things easier for you, I looked into dog and puppy adoption. This is what I found.
Adopting a dog isn't free. It takes time and money because shelter dogs will be neutered, vaccinated and dewormed beforehand. You'll also be required to pass a home-inspection. This is for the dog's safety but also helps prevent a mismatched adoption. A lot can go into safely adopting a dog.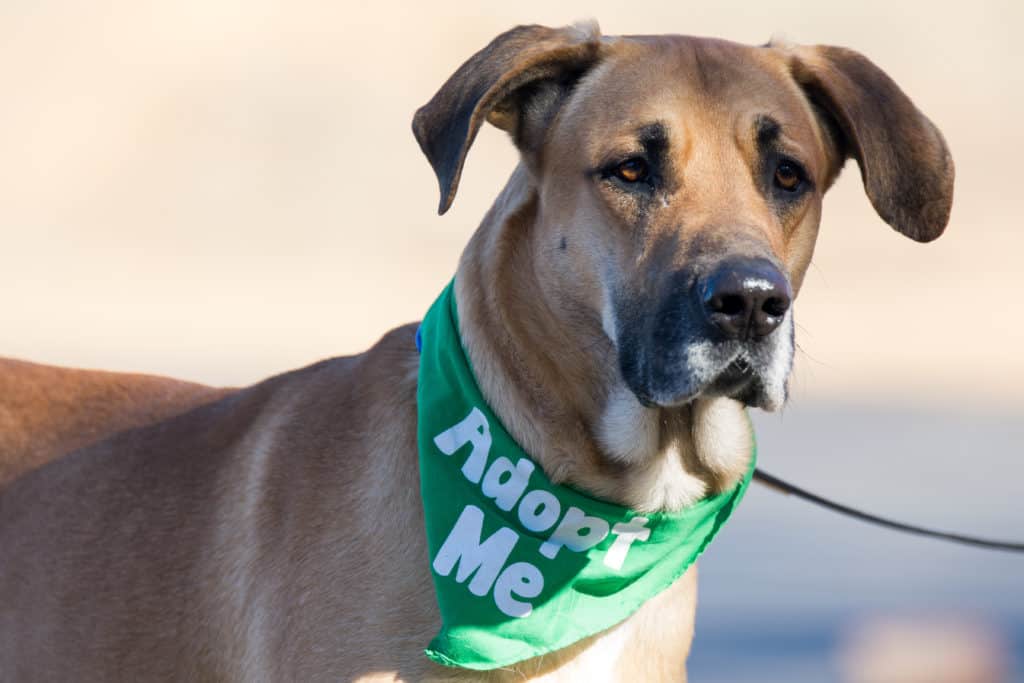 The SPCA (Society for the Prevention of Cruelty to Animals)
Many South Africans, when thinking of adopting a dog, immediately think of their local SPCA. And with good reason. The SPCA's policy is not to turn any animal away, so the choice of dogs to adopt is wide and varied. There are also branches of the SPCA all over the country, which makes access that much more convenient.
There are many upsides to adopting a dog from the SPCA:
• All their adopted animals are sterilised to prevent further unwanted litters
• They are vaccinated, dewormed and dipped
• They are also microchipped
The SPCA encourages you, your family and any existing pets to visit your potential adopted dog to ensure a good fit. Your home will also be visited by an SPCA Inspector to ensure it meets their minimum criteria for the safety and comfort of your newly adopted furry friend.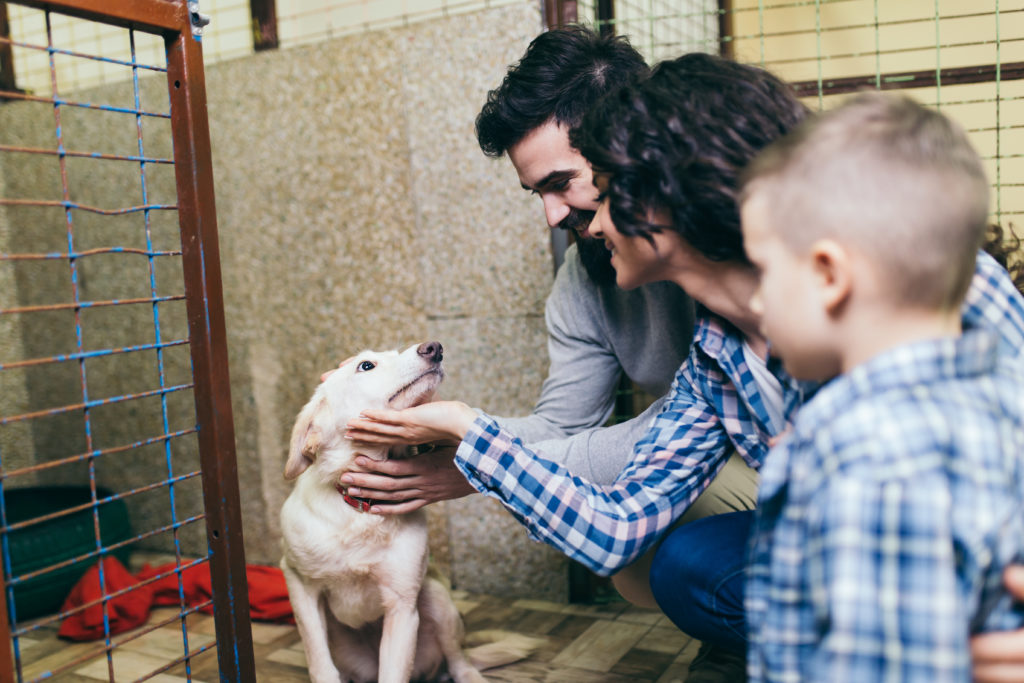 The AACL (Animal Anti Cruelty League)
South Africa's second biggest animal welfare organisation, the AACL works on give-or-take the same basis as the SPCA. Their aims are the same, their goals are the same; to ensure the well-being of animals in South Africa. And both are funded entirely by donations from the public.
Adopting a dog from the AACL also has benefits:
• Dogs and puppies are microchipped
• If a rabies vaccination is required, there is no charge
• Additional vaccinations may be charged for
• The property inspection incurs a minimal fee around Johannesburg
These costs apply to the Johannesburg branch; it is advisable to contact your local AACL branch for their charges.
Like the SPCA, the AACL works on a first come, first served basis. They also encourage a pre-adoption visit with the family and if they deem it necessary, with any other pets as well. Sterilisation is included in the cost of your adopted dog, as well as three weeks of free veterinary care after the adoption.
Some Other Options
While the SPCA and the AACL are good routes, there are literally hundreds, if not thousands, of other organisations out there doing fantastic work in the adoption of dogs. Most of them are non-profit, and many of them operate on a similar volunteer basis.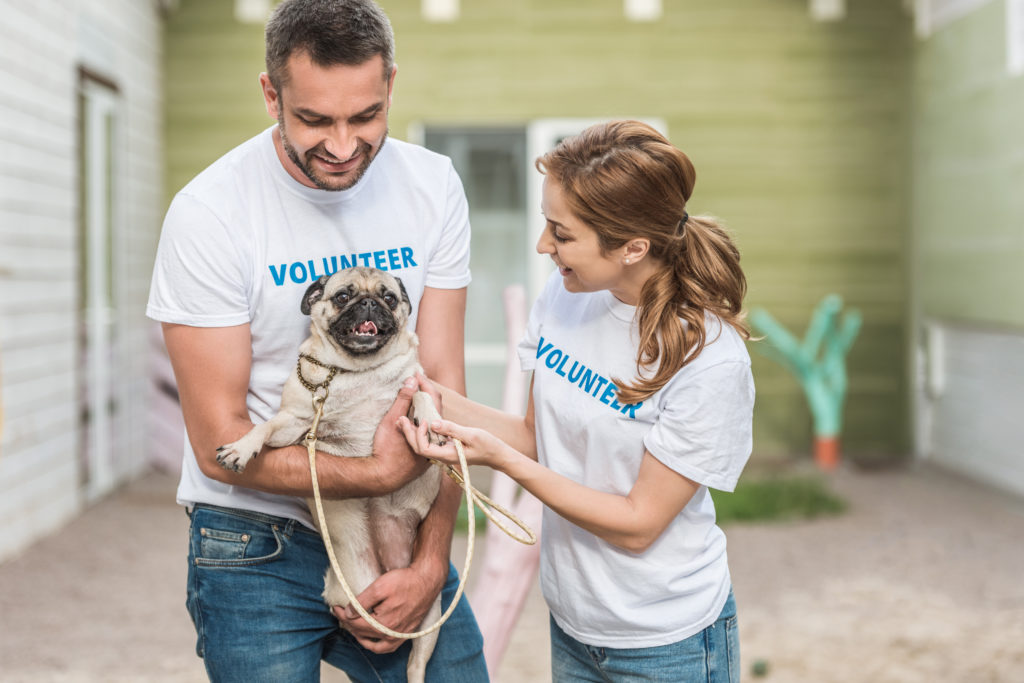 Rescue Centres
Located in Hennops River, Gauteng, Woodrock Animal Rescue is a great example of best-of-breed rescue centres across South Africa. The first interview is done over the phone, via email or in person at the shelter. They advise a meet-and-greet with the entire family, including existing pets, at Woodrock.
They then ask for a non-refundable booking fee. This is deducted from the adoption fee if the adoption is successful. They then arrange a home-check and, if this is successful, the balance of the adoption fee is paid and you get to take your new, furry family member home with you.
That said, there are a number of things to bear in mind when it comes to taking on board the responsibility of a puppy. You'll need to look at puppy school, raising and training your pup properly, giving her the right amount of attention, socialising her properly and keeping her vaccinations up to date, among others.
If you're not looking for a puppy, many organisations and centres do focus on middle-aged and older dogs. The advantages of going this route include not having to worry about puppy training, chewing, and related mini mischief. Of course, an older dog comes with its own issues, but there's no reason to believe just because he's older, he won't have a great quality of life or be a fantastic pet.
For starters, here are more than a few tips to help older dogs age gracefully. We also found this article on www.GoodThingsGuy.com about an initiative for retired humans to adopt retired dogs without having to worry about hefty vet bills. It's such a wonderful idea. And in fact, here are a whole bunch of reasons why older dogs make better pets than puppies.
Adopting A Specific Breed of Dog
The chances of you coming across a Pug, a Bouvier, or a Boxer at a shelter are relatively slim. If you want to adopt and give a second lease on life to a dog or puppy of a specific breed, then you're after one of the many breed rescue clubs or associations in South Africa.
At the moment, there are active rescue associations for, at least these:
(Did we miss a breed with a shelter? Let us know!)
If you can think of a breed, there's quite probably some dedicated soul out there, putting all their efforts into rescuing the neglected, unwanted and discarded dogs of that breed. Of course, taking on a specific breed comes with the very specific needs of that breed. So, don't enter into the commitment lightly. Pugs, for example, need a lot of personal attention. Not only that, they require their facial folds cleaned often, sometimes up to three times per day in order to prevent infection. But the rewards of a breed you can get to know and love are well worth the effort.
Adopting a Dog; A Lifetime Commitment
No matter whether you've decided to adopt a mongrel, a pedigreed pooch with a verifiable past, a precious little pup, a middle-aged mutt or silver-snouted senior dog, however you cut it, you're taking on a serious responsibility. So, before deciding on whether to adopt or not, do your research.
You need to understand your adopted dog needs to be vaccinated occasionally, there are the costs of monthly de-fleaing and/or de-worming and vet bills as and when necessary. You might also want to consider pet insurance. Your dog will need somewhere comfortable to sleep and training may be needed. Of course, this is to say nothing of feeding and bathing your dog, and generally keeping his well-being intact.
Bonding with your newly adopted dog is probably the most important thing you can do, and this is most easily achieved through play and training. You'll want to make training as positive as possible, remembering that dogs respond to positive reinforcement, the same way children do.
There may also be other events in your life to consider. For instance, the imminent arrival of a baby. Many expectant parents worry needlessly about the consequences of having a baby on the relationship between them and their dog, when in fact all that's required is a little preparation.
You could also move to a new house. If this is the case, you will need to take into consideration your adopted pet's needs. Is the new yard securely fenced? Is it big enough for him to exercise in? If not, are you prepared to walk your dog enough for him to get sufficient exercise?
Fostering
Many adoption centres are also looking for people willing and able to 'foster' dogs for a short period of time. This is something you'd need to be up front with yourself about. There's every likelihood you would become every bit as attached to your foster dog as you would a dog you would consider adopting. So, it's inadvisable to think about fostering. Unless… you are willing to give a large number of dogs a chance at a great home between being in a shelter and finding their forever home, at which point you need to be able to say goodbye.
Fostering is a fantastic service, provided by many people and families across South Africa. And there's always the chance that one of those dogs may just steal your heart. And if that should happen, you will have found your very own furry forever friend.
Puppy Raising with the Guide-Dogs' Association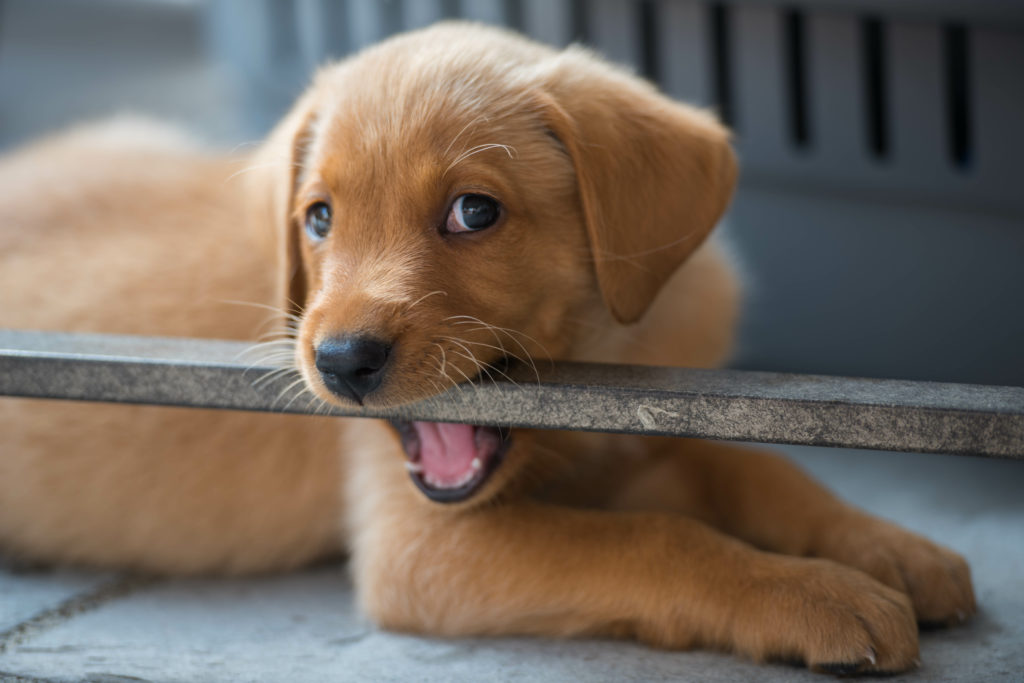 If you're a serious puppy fanatic, this may just be for you. The Guide-Dogs' Association is always looking for special people to give their puppies a happy puppyhood. They developed their Puppy Raising programme to provide South African Guide-Dogs Association for the Blind with dogs who are well prepared for both advanced training and their future work as Guide, Service and Autism Support Dogs.
You get to foster their puppies for the first 16 – 18 months of life. You will be responsible for socialising and caring for the puppy. It's a time-consuming, but rewarding task. You receive your foster puppy when they are around seven weeks of age, and treat them as part of your family for the next 12 – 18 months of their busy lives.
You will need to socialise the puppies as much as possible and introduce them to as wide a range of experiences, places, people and animals as possible on a repeated basis. You take your foster puppy to their training centre for a 21-week puppy training and socialisation programme when it's 10 weeks old. The puppy attends classes every week for the 21-week duration, after which they conduct monthly group walks and home visits.
It's hard work, but it's rewarding, being a vital stage in the development of various types of service dog.
All Things Considered, You're Ready to Adopt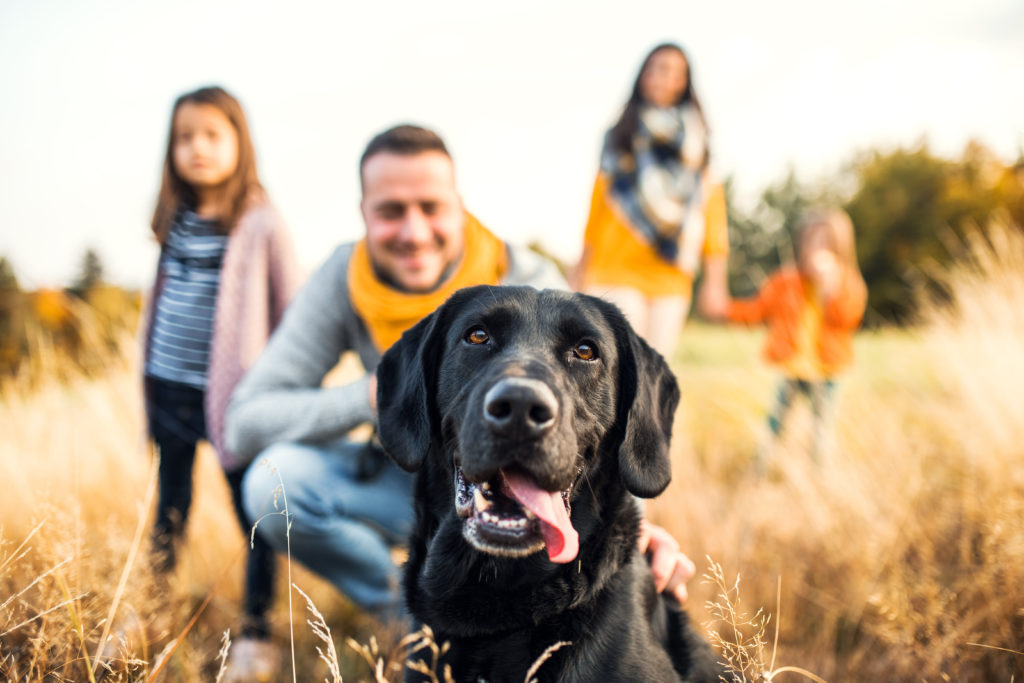 There are many things to think about before adopting. We've covered most of them in this article. But really, at the end of the day, there's only one question you need to ask yourself, and you need to ensure you are able to answer it honestly.
"Am I able and prepared to provide this dog with a loving home for life?"
If your answer is yes, then you are ready to adopt your next best friend for life.
* Remember, during lockdown, many adoptions are probably on hold because of Government regulations surrounding Covid-19. You are advised to contact your relevant dog adoption agency for more information.
About The Author: Dom Hatchuel
Since I was very young, I've been surrounded by dogs.
Puppies who grew into dogs, retired service dogs we only had for the last few years of their life, different breeds, various temperaments, and one very memorable Standard Poodle named Champagne. Champers, for short. He came with a house my parents bought, and it was a standing joke that they bought an expensive dog and got a cheap house thrown in.
When it was still compulsory in South Africa, I was fortunate enough to be among very few National Servicemen to be picked to do dog handling. I spent nine months working with a beautiful and loyal Labrador-Rottweiler cross named Tosca. Leaving him behind was one of the most painful experience I've ever had.
We currently share our house with two Jack Russells and a Labrador-ish sized rescue named Kismet. Her name has its roots in Arabic and means 'fate.' She certainly has always felt fated to be part of our family, from the first time we met her.
We're all about our pets, which is why I'm proud to be associated with Pawsible.
More Doggy Articles You'll Love: