Health Issues And Conditions In Specific Dog Breeds
---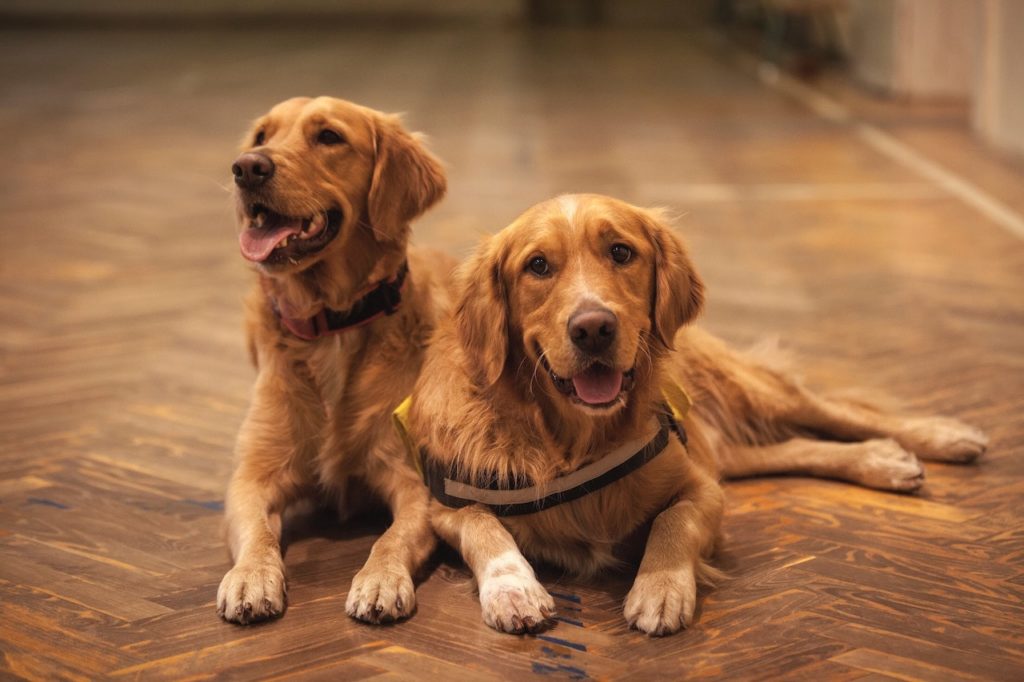 A big part of a dog's general wellbeing is their health. Unfortunately some breeds are more likely to suffer from certain conditions than others. These breeds are: Bulldogs, Beagles, Boxers.
They're not the only ones, however. Listed below are some health conditions you should be aware of before choosing to adopt a particular breed of dog. It's also good to bear in mind these can start affecting dogs when they're puppies, adolescents or adult dogs.
Condition – Bloat
Breeds:
Great Danes, Saint Bernards and other giant- and large breeds
Prevention/Attention:
Place food in raised bowl/use elevated feeder
Regularly check dog's stomach for tightness or swelling
Condition – Hip/Elbow Dysplasia
Breeds:
Golden- and Labrador Retrievers, German Shepherds and other large breeds
Prevention/Attention:
Avoid overfeeding
Ensure regular exercise
Condition – Arthritis/Joint Pain
Breeds:
Not breed specific
Prevention/Attention:
Weight management
Exercise
Pain management
Condition – Eye Diseases
Breeds:
Beagles, Chow Chows and Poodles (*Early in life)
All breeds (*Later in life, it's part of aging)
Glaucoma/Cataracts*
Progressive Retinal Atrophy (PRA) AKA Progressive Rod and Cone Degeneration (PRCD) – can start affecting dogs at an early age
Condition – Heart Diseases
Breeds:
Not breed specific
Prevention/Attention:
Regular medication
Restricting exercise in some cases
Click here to find out more about these conditions and how you can help your dog cope.
More Doggy Articles You'll Love: