Make Your Dog Smarter With DIY Toys That Won't Break The Bank
---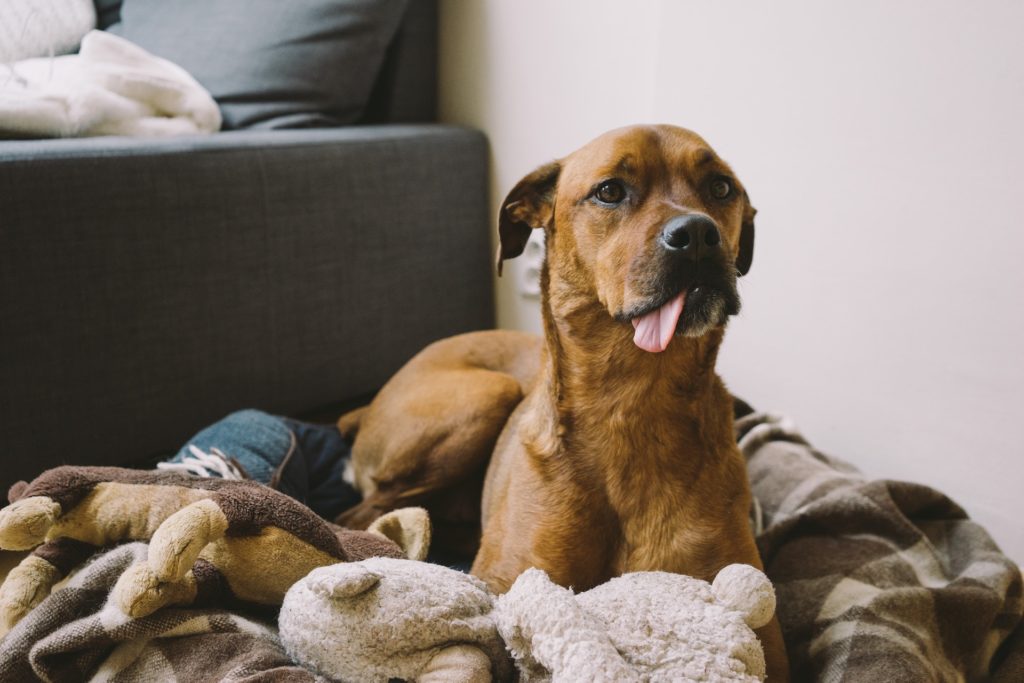 No matter what the breed is, dogs live for adventure and constant stimulation. You are doing your dog a disservice if you do not let him experience the life outside the cage.
As a pet parent, it is your job to teach your dog how to entertain himself in a productive way. If dogs do not get proper stimulation, they develop unwanted habits. Some of these habits, such as digging, originate from unspent energy. Channeling this energy to something more intellectual can improve your dog's mental and emotional health.
Instead of feeling bad when you leave your pet alone in the house, it will be better to take advantage of the situation. Find some toys to fascinate your furry friend with. Before he knows it, you are already back home from work.
Why Do Dogs Like To Play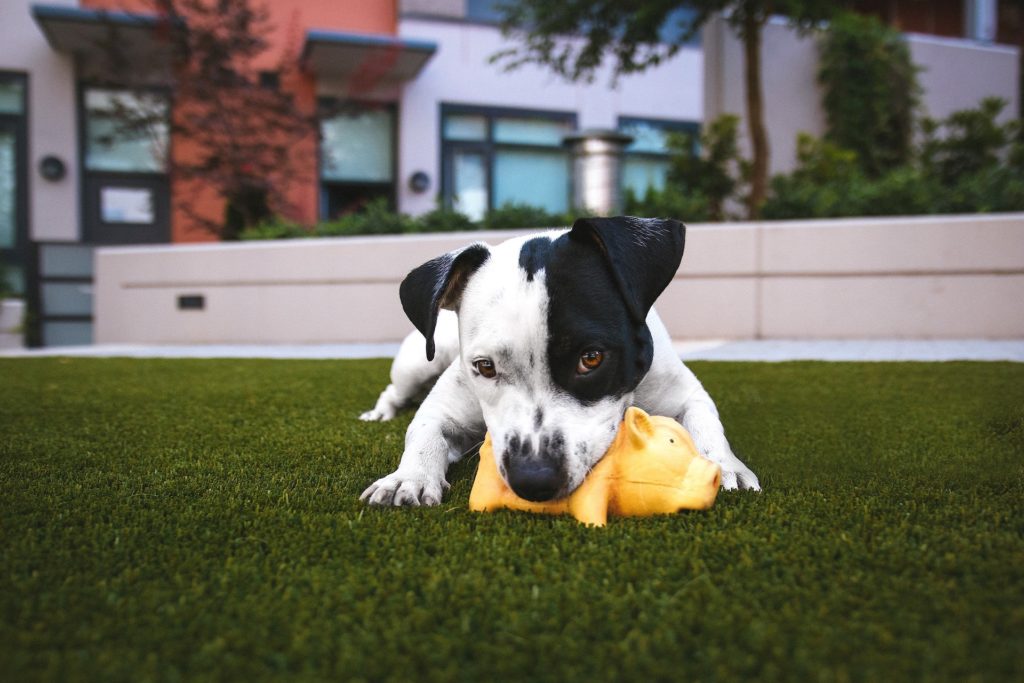 Dogs love to play. They don't just do it for the sake of doing it and having fun. Young puppies are very energetic. They enjoy horseplaying with other pets and don't really care about staying still. If you do not appreciate how this behavior helps pups establish their motor skills, you might inhibit your furball from progressing.
Some believe that the brain and hormone changes dogs experience during this time can mold them to become adaptable and flexible. These qualities allow them to thrive in times of stress or transitions. This is probably why dogs are excited to play with new toys, but are quite hesitant when checking out new things.
DIY Toys To Keep Your Pet Active And Smart
Ordinary toys can amuse doggos for some time, but they'll tire of these quickly. So, skip the classic toys you can find at the pet store and try making your own version of interactive toys your pet will love.
1. Stuffed Toy To Keep Your Dog Stuffed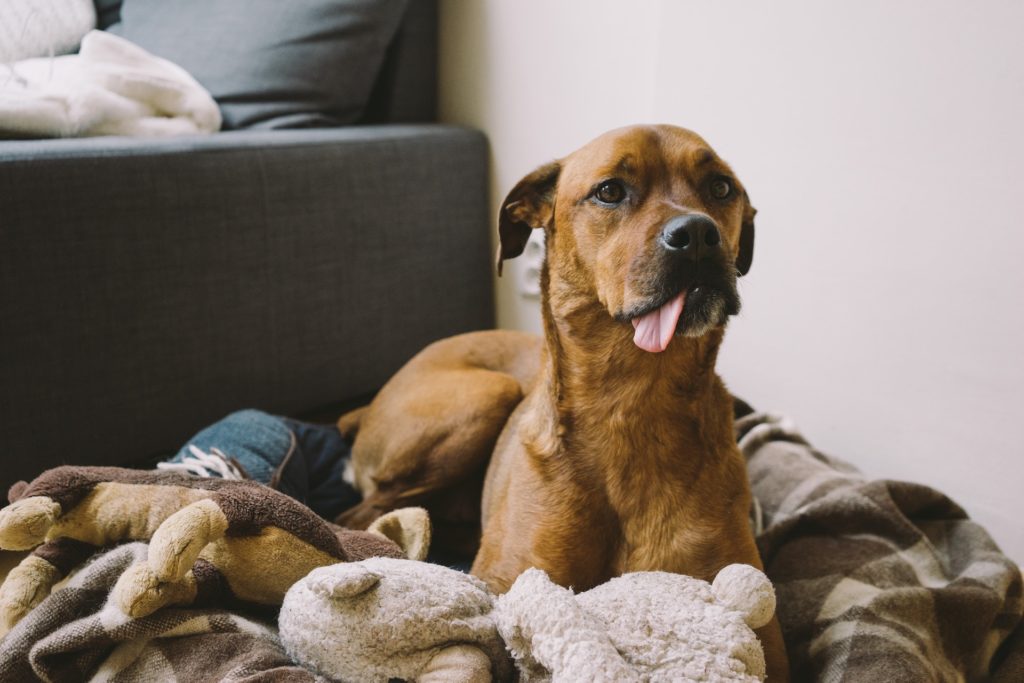 Dogs love playing with stuffed animals. Some dogs even carry their fluffy playmates around. Loving pet parents had gone through the difficult phase of having their pets heartbroken over the loss of a toy. The disappointed look on their faces after you offer a new toy is enough to make you cry. So, why not make your dog his own stuffed animal for a change? All you need is your sewing kit, your materials, and lots of love. Look up some free patterns of stuffed animals on the internet.
You might be thinking, "Okay, so how can a stuffed toy be interactive?" Turn a plushie into an interactive toy by attaching a pouch to it a la kangaroo style. Measure the size of your dog's paw and nose. Ensure that it can fit into the pouch you will affix to the stuffed animal. This pouch is where you can hide treats.
2. Spin The Bottle
Nope, this is not a casual game of truth or dare. Treat-dispensing games are huge with dogs – for a good reason. They are fun, time-consuming, and rewarding. Your dog can spend hours figuring out how to get that delicious piece of treat into his belly. However, the bottle game is a bit more challenging than other games of this type.
Basic materials include PVC pipings or wood to form the initial frame, three bottles, and a rod. Take three empty bottles and make sure each one is clean. To know which size is ideal, pick one that is proportionate to your dog's size. Wide bottle openings mean less challenge — drill holes through the middle part of the bottle. If you want to make it more stimulating (and harder!) for your pet, choose a higher area to drill the holes. Decorate as you please! Get creative; your pet will surely appreciate it.
For the frame, you will use the wood or PVC piping. Use shorter measurements if you have a toy dog. For bigger dogs, you might need to level up the materials to make the frame more robust. Once you have formed a stable structure, drill holes on both sides. The size should be enough to insert the metal rod. Put some caps on each end of the cap to let it spin. Place the plastic bottles through the rod. Place some treats in the bottles and let your doggie figure out how to get the dee-lish treats! This game requires supervision, so you should always check on your pet when he goes to your homemade treat dispenser.
4. Ball of Treats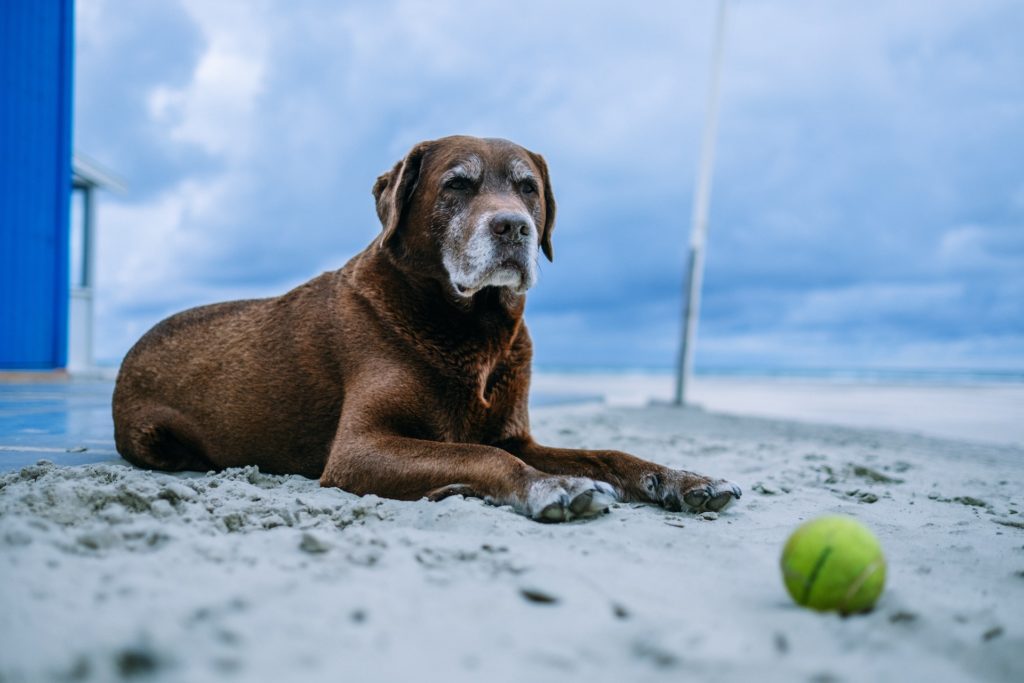 This is a relatively easy DIY project. All you need is a small ball, preferably a tennis ball. Drill a small ball into a hole. The hole should be enough to accommodate the size of the treats. However, it should still be challenging for your dog to take out the treats you placed inside the ball. If you selected a tennis ball, do not forget to trim down the furry parts around the hole.
4. Sweet Potato Rope
A contraption made of sweet potato and rope, your dog will surely appreciate the challenge. This toy is perfect for those doggos that are teething.
The process takes some time because you will need to dehydrate the sweet potatoes, but it is not complicated. Once the sweet potatoes have dried, put a hole right in the middle of each tuber. Cut the sweet potatoes into thick slices. Grab the rope and put a knot on one end. Slide one slice of sweet potato until it reaches the knot. Secure that piece with another knot. Continue the process until the only space left in the rope is enough to tie the final knot.
Final Thoughts
These four DIY interactive toys will not cost a dent in your wallet. In fact, most of the materials you will need are probably already in your home. All you need to do is get creative and be more resourceful. Ensuring your pet is smart and active is your job as a pet parent. Other ways you can do this is to ensure that they get enough nutrients from the right supplements and food choices. Also, do not forget the value of doing regular exercise.
---
About the Author:
Charles is a certified pet-lover. He, together with his wife, enjoys doing volunteer work in various animal shelters at his city. He writes for RestoraPet – a company that develops products to rehabilitate and protect pets at the cellular level, for a vastly improved quality of life.
More Doggy Articles You'll Love: